SMALL ANIMAL SERVICES:
We do not offer Traditional Services for Small Animal.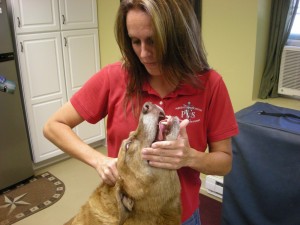 We ONLY offer TCVM and Chiropractic care for small animals.
LARGE ANIMAL SERVICES:
IVCA Certified In Large and Small Animal Chiropractic Care :
Chiropractic Care is a form of alternative or holistic medicine which has great potential in veterinary medicine. Similar to other forms of alternative therapies it focuses on the body's innate ability to heal itself.
Traditional Chinese Veterinary Medicine (TCVM): 
Uses acupuncture, food therapy, exercise, herbs and other natural substances to treat disease and maintain health. TCVM can be used to treat almost any disorder except those requiring surgery. Typical conditions treated with TCVM include inflammatory bowel disease, cancer, kidney and liver disease, chronic lameness, arthritis pain, geriatric weakness, and allergies. TCVM is used to BALANCE and harmonize animals energetically and physically.
Field Surgery:
Field Surgery is a broad term that encompasses many different procedures that are preformed on site or at your facility. These could include surgeries as routine as wolf teeth removal, laceration repair or mass removal, to as complex as cryptochorid, retained testicle.
Lameness Evaluation:
Any lameness, whether barely noticeable or extremely painful can be devastating to both horse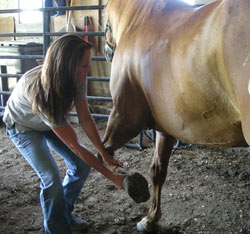 and rider. At Premier Veterinary Services we offer diagnostic lameness work-ups, chiropractic care and treatment.